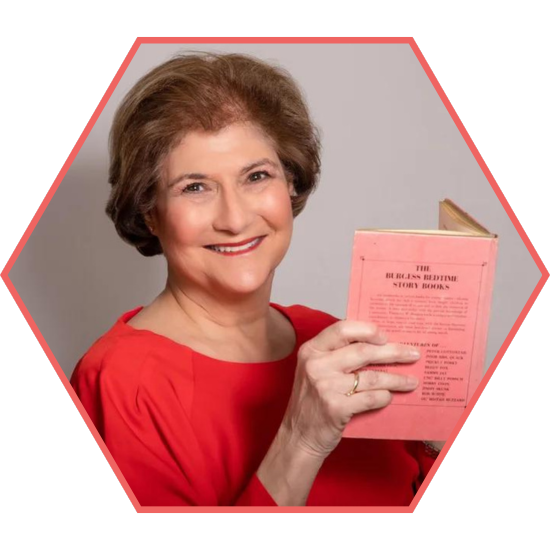 I'll bee your voice!
Warm, engaging, animated, cheerful, casual, articulate and educational.
With decades of experience in education and theater, I can give life to a multitude of characters.
Hear Susie in action
Made by yours truly.
Audiobook samples
Made by yours truly.
"It's like Betty White, but better. You did great, just what I needed. The first one gave me goosebumps. WELL DONE, my friend!! …Thank you!"
Todd M. (podcast promotion)
"It was an absolute pleasure working with such a talented, professional, and kind person as Susie! She gave a new life to character from our videogame. I can highly recommend cooperation with Susie to anyone who needs professional approach, very fast response time, recordings in excellent quality, and great atmosphere of collaboration. We have absolutely nothing to complain about. What's more, there was no need to re-record anything - the first version of the recordings provided by Susie was excellent! Thank you so much! We'd gladly work with her again in the future, and recommend you do as well!"
Nina Czarny (Frozen Way, S.A.)
"Susie is a consummate professional. After auditioning many voices for my audible book, she was the easy, and correct choice. Talented, flexible, and a joy to work with. Her voice styles (she has many different voice personalities) really helped the audio book grab the attention of the listener. I look forward to working with her on future projects."
D.J. Busch (narration for children's book)
"Susie Hackel is extremely talented and a thorough professional. She is open to suggestions and prepared to go the extra mile. It was a pleasure to collaborate with her. I have no hesitation in recommending her services for voiceovers and audiobooks."
G. Reddy (narration for 8 read-aloud children's books on YouTube)
"I am so blessed to have found you. Already got a few compliments that you were a perfect choice. So thank you. I got chills when I listened to the beginning. The music came in and out perfectly. This is my third novel but my first Audible experience It never gets old seeing/hearing one's creative experience come to fruition"
Sherry Halperin, Mistress Molly and Her Senior Sex Club
"It was great to work with Susie. She was very open for directions and the delivery was very fast. The quality of the recording was great as well. Looking forward (to) more projects with her. Thank you Susie!"
M. Kechaeva (narration for artistic film project)
About Susie
From a young age, I was captivated by voices, giving distinct personalities to my stuffed animals. This passion led me to the stage, where I performed in theater and classrooms for years. After studying elementary education with a focus on performing arts, I taught for some time before transitioning to the non-profit sector.In 1997, I found my true calling as an Elementary School Literacy Specialist. I cherished encouraging children to love reading and brought stories to life using expressive character voices. Alongside my career, I stayed connected to the arts, writing poetry and eventually returning to theater in 2007.Performing on stage feels like home, and my expressive nature suits acting perfectly. This journey paved the way for me to become a voiceover talent. Additional training with Gravy for the Brain, The Great Voice Company, and James Murray of the Acting and Voice Studio of NYC prepared me for another chapter in my life as a voiceover artist, and now I am able to voice more than the twenty-seven stuffed animals in a little girl's room.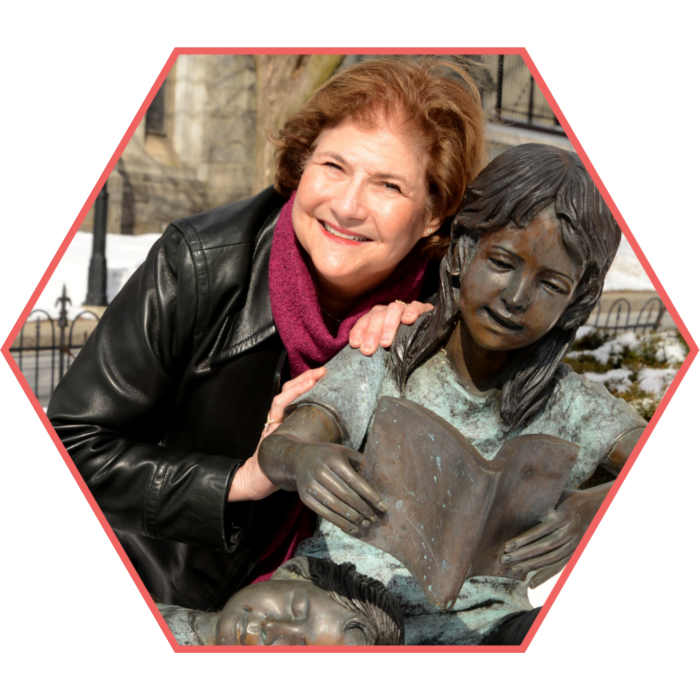 With these skills honed, I'm thrilled to bring meaning and emotion to texts through my performances. The stage, education, and a love for the arts have all converged in my fulfilling career as a voiceover artist.
Over a decade of performance experience.
Acting has always been a part of my life. Being able to make an audience laugh, cry, or simply be entertained is one of the most gratifying talents a person can foster.
Let's work together!
Send me an email and I'd be happy to discuss how we can collaborate together on your next project.